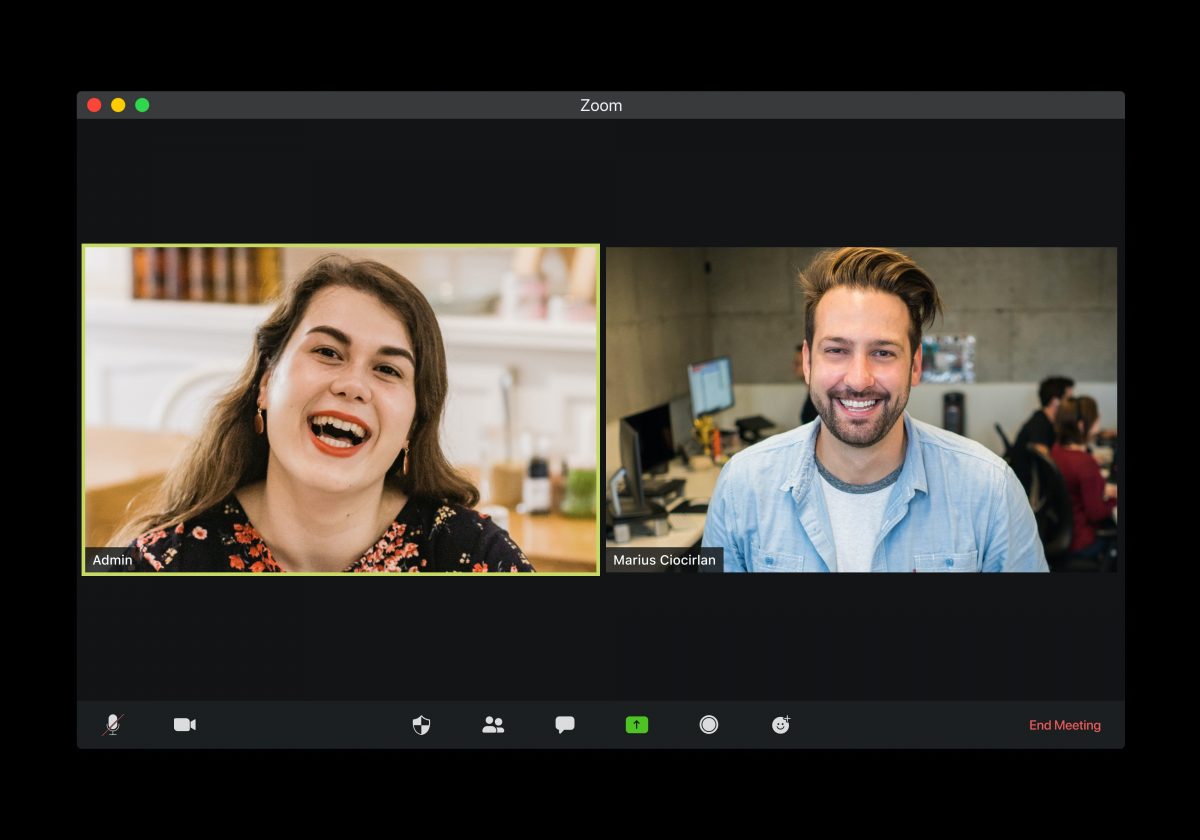 For business owners, it is just a fact that everyone's schedules do not always line up perfectly. Someone may have to miss a call to keep another appointment—which may just be another call.
This can make relaying information an additional task, on top of what tasks already may be created or assigned during the meeting itself.
In the business world, the top dogs for online meetings are Google Meet and Zoom. One reason that Google Meet and Zoom should be your top digital meeting platforms of choice are the inclusion of A.I. that generates transcripts.
This Feature Is Not Accessible to Every Zoom or Google Meet User
You can only get this A.I. perk if you have a business license for Zoom or Google Meet.
With Zoom, you can get access by subscribing to the business subscription plans, which have cloud recording and audio transcription options.
Likewise, Google Workspace also offers subscription plans.
Generating Transcripts with Zoom
You will need to go to enable cloud recording once your meeting starts. When the meeting is finished, a transcript will be generated for you. The cloud recording and the transcript of the recording will be sent to you in two successive emails.
Google Meet Transcript Generation
With Google Meet, your meeting transcript will be saved in the host's Google Drive for 3 months. If it was a transcript that you want to save, then you will need to put the file in another folder, or download it and save a backup.
The transcript option is turned on by default, so you will get an email with a Google Doc of the transcript once the meeting ends.
You can even record the chat log, but you will need to record the meeting.
Making the Most Out of These Transcripts
This transcript feature seems nice, but the problem is that some meetings go quite long, and sending the unedited transcript to your team can mean that they might have to slog through a bunch of small talk, "uhs" and "ums", and the like to get to the juicy bits that are relevant to them.
For instance, let's say you met with a client about your new plan to increase the prices of your services. You will be verbally pitching your new service plan over the meeting, and the transcript can be used
The meeting starts off with some small talk. The client liked the ballet you bought him tickets for, then he trails off into a five minute rant about how the ushers didn't let him loudly open up Sour Skittles bag after Sour Skittles bag—he brought seven bags of them, just enough to get through the Nutcracker—, yada yada yada. What's worse, he keeps bringing it up throughout the meeting, peppering the transcript with these eccentric complaints.
Of course, you don't want to share this part of the transcript with anyone. Lucky for you, you can have ChatGPT do this editing for you. Just copy and paste the transcripts into ChatGPT, and tell the chatbot to cut everything except the part about your new service plan. Be sure to double-check the output, in case ChatGPT missed anything.
We have plenty more A.I. solutions for you when you partner with Guardian Owl Digital, with our GO AI plan designed to connect business owners with the A.I. solutions they need.
GO AI Articles
Guardian Owl Digital is dedicated to helping businesses everywhere learn about and implement A.I.
For continuing your AI education and keeping up with the latest in the world of AI, check out our AI blog:
New Year, New AI: Here Are the Biggest Trends in AI Coming in 2023
How AI Could Have Helped Southwest Avoid Its Holiday Disaster
IBM Watson vs. Microsoft's ChatGPT: The AI Chat Matchup of the Century
AI on the Stand: Explaining the Lawsuit Against the Microsoft Automated Coder
AI and You: What Determines Your AI Recommendations in 2023?
How AI Could Have Foreseen the Crypto Crash—(It Already Analyzes Exchange Markets)
Google's Response to ChatGPT: What the Tech Giant Is Doing to Improve Its Own AI Efforts