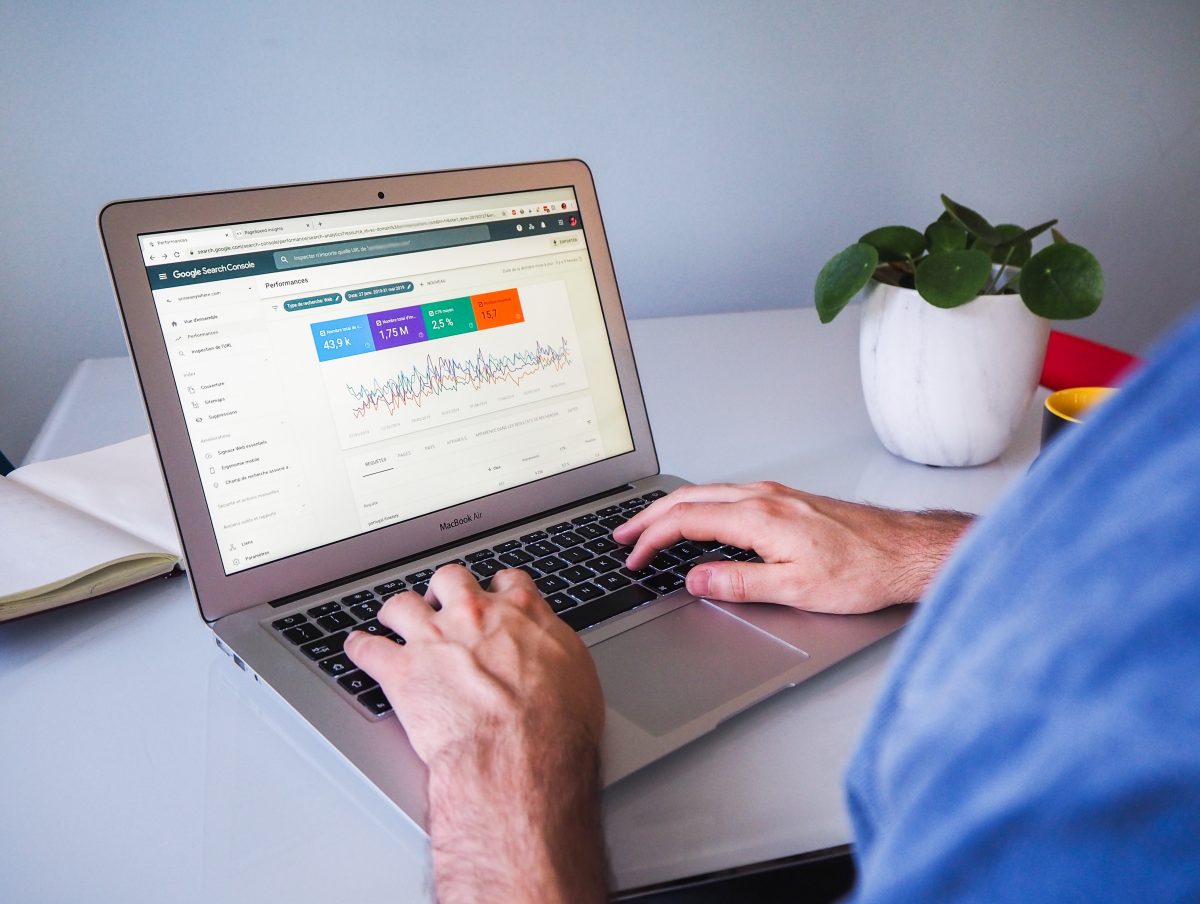 If your business is serious about SEO or discovering how to rank on search, then you (or the SEO company you have partnered with) is doubtless familiar with Google Search Console.
As a refresher, Google Search Console is a free tool that allows you to see how your site is performing on Google's search engine.
The insights offered (including rank on search) by Google Search Console can be instrumental, even essential, for optimizing your online marketing strategy. Examples include data traffic (which includes hard data about how many clicks you get per search query).
You also get helpful alerts about spam on your site, as well as help in troubleshooting issues such as mobile usability, which can help customers have a better experience when browsing.
Something that every business owner needs to know about is that many tasks in search console are automated—meaning they are done through artificial intelligence.
Read on to find out the various ways that A.I. figures into this essential tool for effective SEO.
Crawling and Indexing Web Pages
Everyone knows that the Internet is a place that is constantly producing content. If Google's human team had the responsibility of logging every created web page into a URL logbook, they would need to work tirelessly at an inhuman rate, potentially violating a couple of labor laws, and they would never get any sleep.
When businesses need an employee who does not sleep and can work at an inhuman rate, then they ought to implement A.I., which works nonstop at superhuman levels.
This is where an A.I. crawling platform comes in. Google uses Googlebot to perform most of its crawling duties.
Crawling is the process of figuring out what pages exist on the internet.
After crawling a web page, the search engine needs to index it. Indexing involves making sense of those pages, which is a crucial step in the process of connecting search users with the pages that are relevant to their queries.
Curating Content for Search Users to Rank on Search
Just as it is with crawling and indexing, there is no human way for a team of people, even very talented people, to get through the weighty task of having to hand-pick what content a specific user deserves to see based on a search.
Instead, what happens is that an automated search engine "curator" (really, just a computer algorithm) makes quick work of the task of selecting what content is most relevant based on the content of the user's search.
This is made possible through another key field of A.I., called Natural Language Processing (NLP).
NLP enables A.I. algorithms to scan and understand "natural languages" like English, so that it can understand the sentences typed into the search bar.
Basically, if you sell ceramic statues of dodo birds, then the search engine algorithm will recognize user search queries such as "dodo bird statues" and "dodo decorations" as related to your business's website. Your website should ideally have the relevant keywords based on the blogs you write and the content on your web pages.
GO AI Articles
Guardian Owl Digital is dedicated to helping businesses everywhere learn about and implement A.I.
For continuing your AI education and keeping up with the latest in the world of AI, check out our AI blog:
New Year, New AI: Here Are the Biggest Trends in AI Coming in 2023
How AI Could Have Helped Southwest Avoid Its Holiday Disaster
IBM Watson vs. Microsoft's ChatGPT: The AI Chat Matchup of the Century
AI on the Stand: Explaining the Lawsuit Against the Microsoft Automated Coder
AI and You: What Determines Your AI Recommendations in 2023?
How AI Could Have Foreseen the Crypto Crash—(It Already Analyzes Exchange Markets)
Google's Response to ChatGPT: What the Tech Giant Is Doing to Improve Its Own AI Efforts