There is no arguing that Shopify is a well-known online shopping platform with a large following worldwide. Not only that, but it has become the holy grail for anyone looking to launch an ecommerce business. One of the essential elements of Shopify is the ecommerce SEO or search engine optimization capability. For your ecommerce website, all of the functions are simply accessible. Many people, however, ask the question, "Are Shopify SEO services worth it or not?" Is it essential or just another hot topic in digital marketing?
If you've been looking for a solution or doubting whether to outsource search engine optimization services, this article will guide you through it. You will answer all of your queries, and you'll learn how Shopify and ecommerce SEO Singapore can help you increase sales and improve your search ranking.
Keep reading to learn more.
With the services, catalogues, and items available, most ecommerce pros are unsure how to rise in search engines. The primary emphasis, however, is on the substance. While content-focused websites rely on ecommerce, such platforms and other certain websites require Shopify. The reason for this is that Shopify's primary focus in terms of digital marketing and search engine results is ecommerce. One of the main reasons why Shopify SEO services are required is because of this. If you have an online marketplace, you should use these additional services.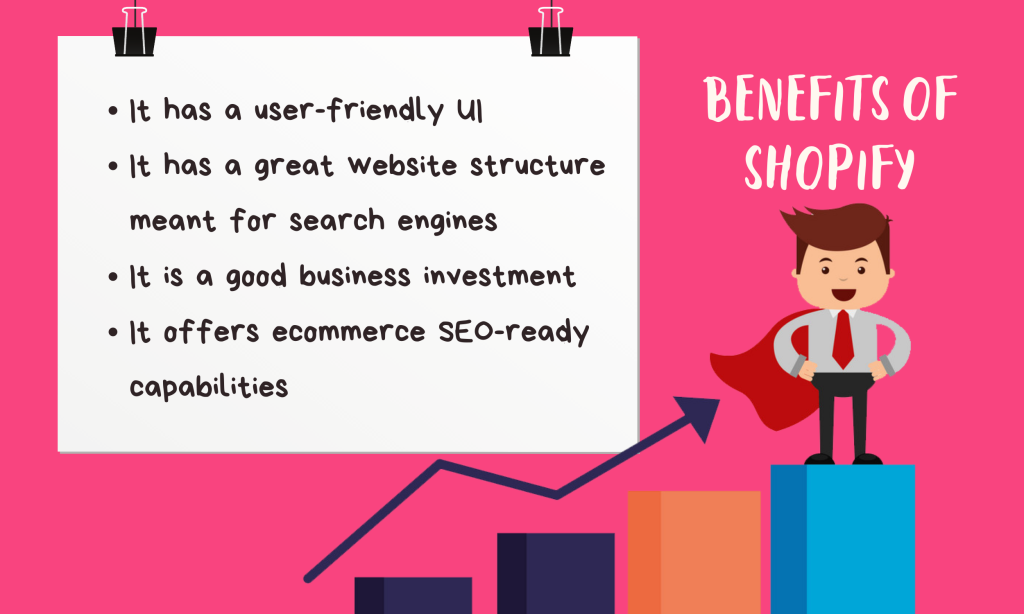 Are you interested in learning more about the benefits? Continue reading to learn everything you need to know.
Shopify has a user-friendly UI. It's also easy to understand. The platform has all of the tools that a businessperson requires, mainly to rank higher.
Shopify is well-known for having a great website structure. The majority of online search engines and users, such as Google, are great fans.
If you value your money, Shopify is an excellent platform to consider where to invest your money.
Shopify offers the capability to cover ecommerce SEO adequately.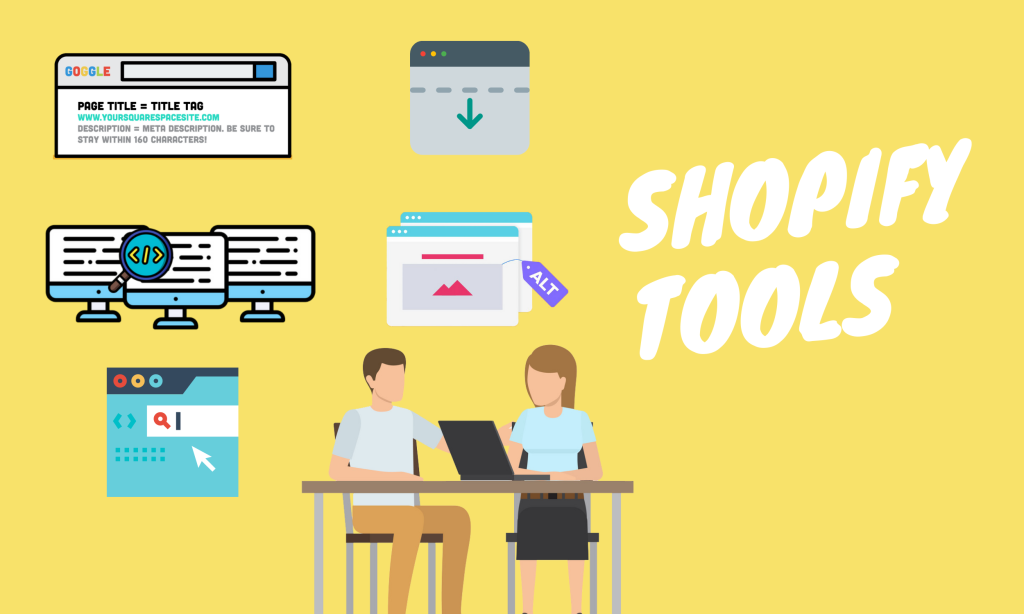 Meta Title: This informs search engines like Google and other users what your website is all about. Shopify allows you to change the title of your products or service page. You can do the same thing with collections and pages as well.
Meta description: You can eventually expand the title or synopsis with the aid of meta descriptions. Essentially, the goal is to write something that attracts clients' interest and encourages them to keep coming back. However, the Shopify admin comes in handy to alter the meta description.
Headers and subheaders: Using headers and subheaders, you may construct a page structure. This is an essential consideration if you want to capture the customers' attention.
Image Alt texts: This is necessary to guarantee that Google recognises the material as a picture. You can manually describe every graphic on your website using Alt text.
Custom URLs: You can create URLs that convey the content. All of this is possible using Shopify.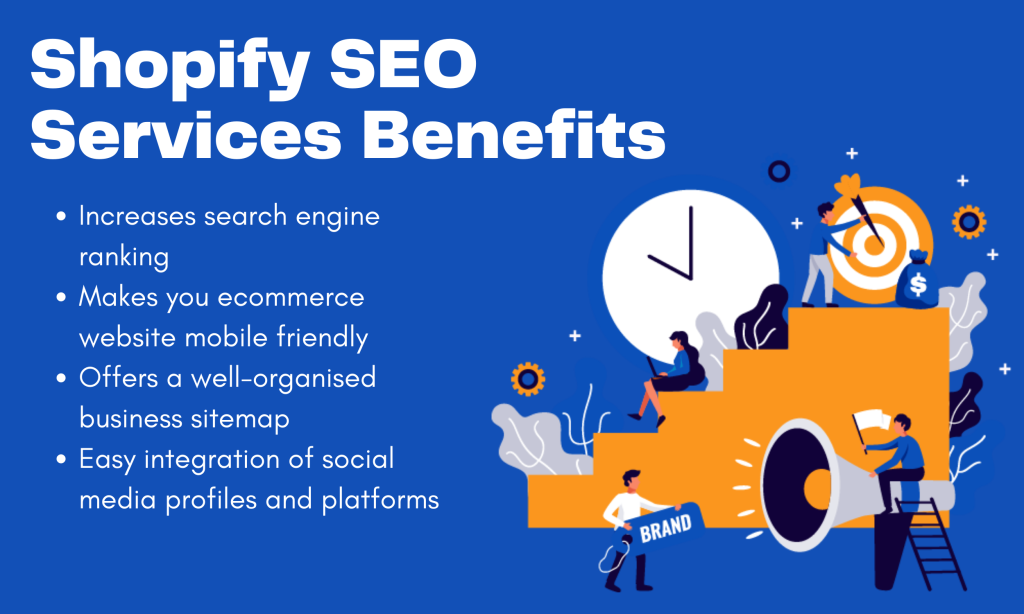 #1. Increases your search engine ranking in no time
Shopify isn't just a site builder; it's a lot more. According to a reputable Shopify SEO specialist, Shopify is a terrific ecommerce SEO platform with all the capabilities you'll need to rank higher. Furthermore, it is an SEO-friendly online shopping platform that can meet the needs of any entrepreneur, whether they are a startup or an established company in the industry.
#2. Shopify SEO services make your site mobile friendly
This is beneficial if you run an ecommerce website. Everything becomes simple to browse and navigate on a mobile device. Furthermore, search engines can readily crawl the mobile version for your website to rank higher and better. Shopify has every theme created so that it is simple to use on a mobile phone. Search engines will readily discover your mobile website if you use the ecommerce SEO Singapore Shopify services and index it correctly. Thus, giving you a bump and higher placement on SERPs.
#3. Shopify provides a well-organised online business sitemap
Leaving aside the use of headings and subheadings, having a sitemap or a comprehensive most of all pages, including your website, is required. When it comes to internet enterprises, Shopify is clever enough to produce a sitemap.
#4. You can integrate your social media platforms with Shopify SEO services
You can use social media to share a portion of your content with your consumers. You'll find social media buttons embedded into a variety of Shopify templates. Facebook and other social media platforms also operate as search engines. For the best social media integration, you'll require Shopify and ecommerce SEO services. As a result, you will reap the benefits of acquiring SEO packages in Singapore and effective social media marketing strategies, which are critical for a successful brand.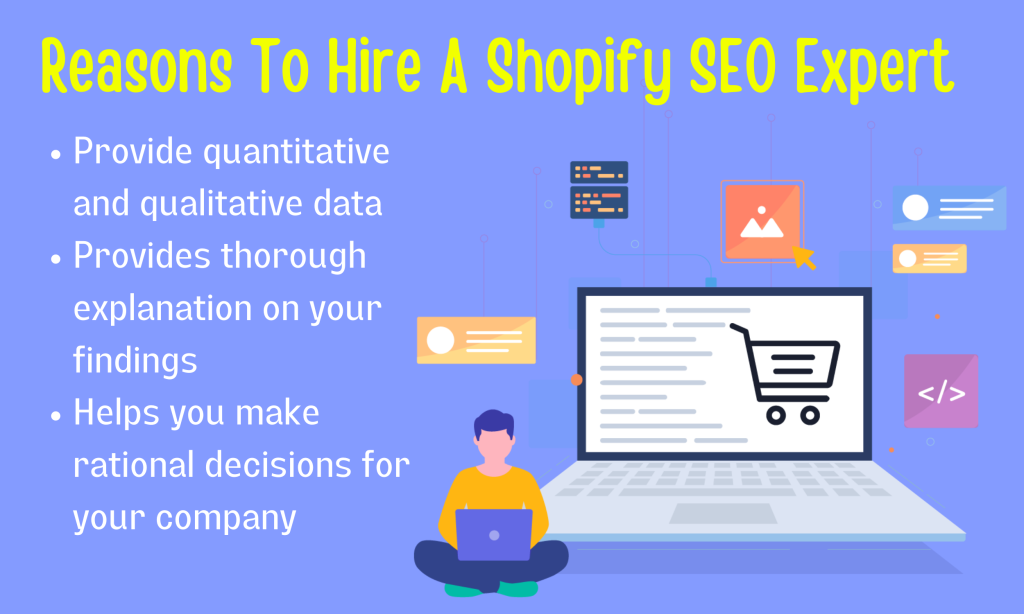 They provide a quantitative and qualitative evaluation of the data that Google Analytics provides.
They provide you with a thorough explanation of the findings.
They assist you in making a decision that will benefit your company greatly.
The Shopify experts can assist you in keeping track of your progress.
Shopify analyses your data or analytics using Google Analytics. The Shopify experts can always point you in the appropriate direction if you don't have enough time or know-how to use the tool. A Shopify specialist can also help you get started if you're not sure where to begin. They will also assist you in enhancing the security of your website. If you're wondering how they'll do it, they'll go to great lengths to check the weaknesses for reporting and prompt monitoring.
If you want to start and run an ecommerce business, Shopify SEO services can be of great help. Hence, consider hiring an ecommerce SEO agency if you want a more secure site with the benefits of more prospective consumers. They will also provide you with better search engine placements, leads, website traffic, and revenues. With the help of Shopify SEO services from an ecommerce SEO agency, you can quickly and easily achieve your short and long-term company objectives.
Speak with the experts today to learn more about Shopify and ecommerce SEO services. These are the individuals who know precisely what your company requires. They will ensure that everything is up to par to ascend the success ladder. They will not only clarify your alternatives to you, but they will also ensure that you receive excellent quality and service.
What's there to lose? Try Shopify SEO with OOm Singapore now.