When it comes to law firms, most of your clients will come from your locale. For one, clients prefer to work with lawyers who they can easily have access to. They'll want to be able to go and meet you at your office whenever they need it.
Another factor is that policies and laws might change from one local government to another. This is why lawyers in the US must get licenses to practice in different states.
That said, it's important to localize your law firm marketing. After all, the people who live in the states you aren't licensed to practice in are not likely to need your services. Competing for keywords that won't contribute to lead generation and conversions is a lot of time wasted.
Hence, why you should adjust your Lawyer SEO strategies accordingly. So, how do you start marketing in more local spaces? Here's a quick intro to local SEO, how it benefits law firms, and what you can do to optimize for it.
Defining Local SEO For Law Firms
In Lawyer SEO, your goal is to optimize your pages and compete for desired keywords. This allows you to rank for high-volume keywords and benefit from the traffic from the SERPs.
On the other hand, Local SEO means competing for local keywords and SERPs. Many standard SEO practices apply, except for a few tweaks that will allow you more visibility in local searches.
Why Do You Need Local SEO For Law Firm Marketing?
Local SEO is valuable for many reasons, including:
Finding local audiences. Local SEO is a great way to find an audience more likely to work with your law firm. Considering the differences in policies in local governments, people are more likely to find lawyers that are licensed to practice in their jurisdictions.
Taking advantage of Google's intelligent search algorithm. Remember, the SERPs you see are personalized to you. If you look up "law firms", Google will likely show you possible matches near your current location. This allows Google to give results with the most relevance and utility to the individual searcher.
Expanding your local presence. As said, SEO is an excellent law firm marketing strategy. Ranking high in the SERPs allows you to be more visible to people who otherwise would not have found your law firm.
More importantly, people no longer drive or walk around to find nearby law firms. Instead, they look something up on search engines and get fast and helpful information on nearby law firms and their contact information.
What Are The Common Local SEO Best Practices To Get You Started?
Local SEO is relatively easy to implement, even when you've already started working on your website and keywords. That said, here's a quick checklist to get you started on a local SEO:
1. Pay Attention To Local Keywords
When optimizing for the SERPs, people's first instinct is to find the highest search volume and use that. However, high search volumes also mean it's very, very competitive.
This is because head keywords are more general search terms, which means more people use them. On the other hand, long-tail keywords can be longer, more specific, and get less traffic, but they are less competitive—which means it is easier for you to climb up the ranks.
In the case of Local SEO, general keywords also tend to be global keywords, meaning you'll compete with every page using the same head keywords worldwide. Now, compare this with long-tail local keywords in these examples:
Global Keywords: "personal injury lawyer", "labor law", "employment attorney"
Local Keywords: "los angeles personal injury lawyer", "texas labor law attorney", "los angeles contingency attorney"
Sure, there might be less traffic in local keywords, but you'll rank in keywords that matter. After all, not everyone from Washington will need a lawyer who practices in Los Angeles.
2. Make Local SEO Focused Content
After you've researched and selected your local keywords, the next step is to make legal content. That said, local SEO content isn't just about getting as many local SEO keywords in there. You should also try making legal content specific to the relevant aspects of the locale.
For example, if you're going to write about car accidents and personal injury claims in Beverly Hills, add locale-specific information like statistics and policy considerations. In short, you want to make local content, not just general legal content with local keywords.
Although it's a lot of work, incorporating local SEO for law firms into your content marketing plan boosts lead generation by attracting as many potential clients as possible. Not only will your audience appreciate local content, but you'll also score points for relevance in the SERPs. So, make sure local content is part of your content plan!
3. Get Backlinks
If you've been implementing Lawyer SEO, you'll know that backlinks are a huge ranking factor. They boost traffic, relevance, and page authority. But, more importantly, links are a way for crawlers to associate pages and their content.
For example, if you have backlinks from a legal news website optimized with law-related keywords, those backlinks inform the crawlers of what your page is about. This means backlinks from local sites associate your website and content with local keywords, too.
That said, try getting backlinks from the following:
Online directories
Local travel blogs
Local online news sources
Basically, pages optimized for local SEO. For example, you'll want links from a local news website in your area. Not only do these direct crawlers, but it also helps you get noticed by local readers who might eventually become potential clients.
4. Set Up A Google My Business Account
Google My Business is a crucial player in Local SEO. When you set up a GMB account, you get a business listing that often shows up at the top of the SERPs.
For example, if you look up "law firms near me", you'll see a listing of nearby law firms. Each listing is also complete with relevant information like name, address, contact number, email, website, business categories, facilities, etc. Not to mention, they also show Google reviews and average ratings.
Not to mention, most companies and firms already have a listing in place. It helps in marketing and boosting visibility. Plus, having a listing also allows users to take advantage of Google Maps and navigation. You're basically making your NAPs and other information available for nearby users and potential clients.
In other words, if you don't have a GMB set up for your law firm, you need to do it now.
Bottom-line
Think of local SEO as an essential aspect of Lawyer SEO. It's one of the best ways to localize your website and optimize it for your target audience. These accessible and actionable best practices won't interfere with the current strategies, so it's alright to start right now!
Author's Bio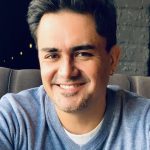 JC Serrano is the founder of 1000Attorneys.com, one of the very few private enterprises certified to process lawyer referrals by the California State Bar. His marketing strategies have continuously evolved since 2005, incorporating ever-changing SEO strategies into lawyerleadmachine.com.