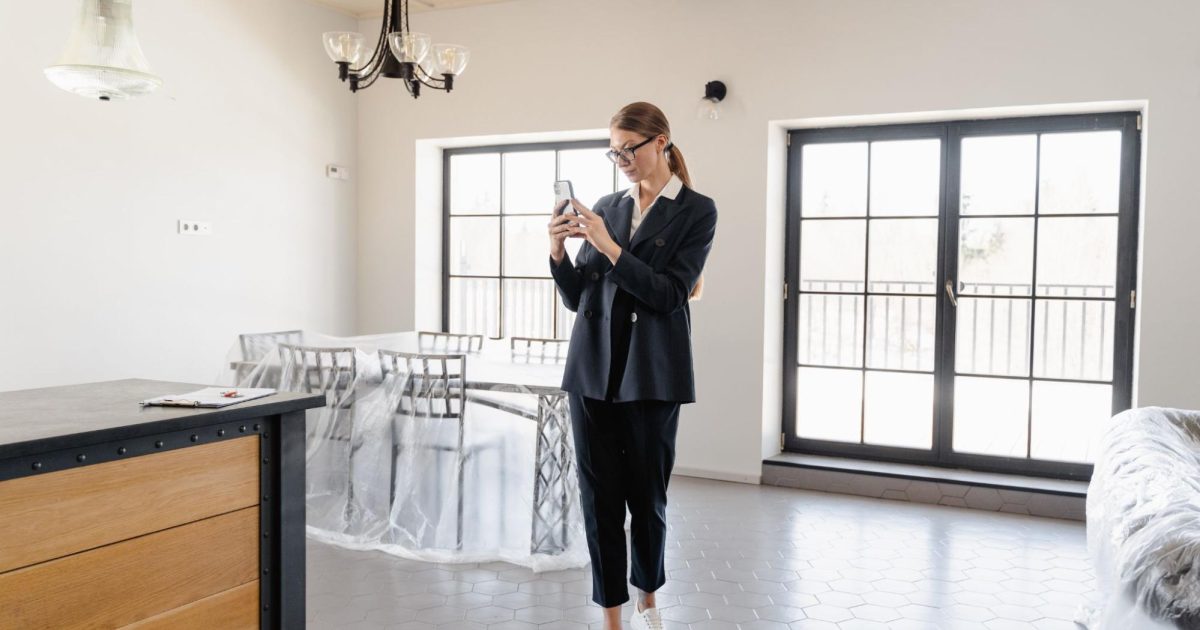 As Web 3.0 gathers traction around the world, many of us are experiencing first-hand the huge progress promoted by the growing "metaverse".
The real estate sector is one field that continues to implement virtual reality (VR) augmented reality (AR) and related features into its day to day systems and approaches.
This can be seen particularly clearly with regards to house viewings, where potential buyers are taken on a tour of a property in order to see each room in greater detail.
So, how is the metaverse changing these house tours? In this article, we'll explain just a few of the changes that are already coming into play in the real estate sector.
Virtual Reality (VR) Tours
This approach involves the use of a virtual reality headset to help viewers feel as if they are in the property itself, despite accessing the tour remotely.
These tours can be developed in any number of ways. For example, a property sales professional or auctioneer may "guide" them on the tour, explaining the features of the building and certain aspects of each space as they pass through.
Alternatively, activities of this kind may be self-led, where viewers can move independently throughout the property, taking things in at their own pace. They can then decide whether they have any questions to ask the realtor later.
Tours of this kind can be created in a few ways. Most commonly, they are either shot in VR video using a specialist camera or using 360-degree photography.
Video Walkthroughs
Often seen as a simpler approach to a virtual tour, a video walkthrough is just what it sounds like. Using professional standard lighting and composition techniques, a tour of the property is filmed room by room in real-time.
This technique shows how the ground plan of a property translates into real, 3D spaces and gives a clearer idea of the "flow" of a property.
For best effects, the walkthrough should be filmed at a slow pace, giving viewers time to take everything in. The camera should turn, taking in the entirety of each space.
Most video walkthroughs feature a voiceover that explains the details of the property and the major features of each room as the camera passes through.
Staging
Another advanced property viewing technique is "staging". This method existed long before the rise of the metaverse, but translates perfectly to virtual reality.
Staging involves the installation of high quality, attractive furnishings in a property for sale that would otherwise have been empty, or cluttered with the previous owner's belongings.
These furnishings are often hired purely to "dress" the property. The intention of this approach is to show viewers the potential of each room.
A bare and empty space can be uninspiring, while seeing the owner's belongings in situ may make it more difficult to imagine the property being one's own.
Staging offers a more appealing alternative to both.
Thanks to augmented or virtual reality, a property can now be "staged" without any real-world furniture being moved in or out. These items may instead be rendered virtually and included in a 3D VR tour for the benefit of remote viewers.
In some instances, virtual renderings of real, commercially available furniture may be included. The items may also be moved around the space, enabling the potential buyer to try different layouts.
A virtual rendering of a room may also be digitally adjusted to show how it might look with certain changes in place, such as a conversion to an open plan.
AR Capabilities
Augmented reality can also be used in property tours to show particular items "in situ" in a space.
While on-site in the building itself, a smartphone or tablet featuring the correct applications can be used to show what a particular area might look like when furnished in a certain way.
Via an AR app using the device's camera, the 3D image of a piece of furniture can be digitally "placed" in a certain spot to test out how it would look in real life.
This approach can be utilized to work out whether the client's existing furniture would fit into a particular room, but also serves as a valuable property staging tool in and of itself.
The Benefits and Drawbacks of Virtual Tours
Virtual tours and viewing tools of the kind discussed above can be exceptionally valuable for a range of reasons.
The first is to reduce the need for real estate agents and potential buyers to travel long distances or go out of their way for the purpose of an initial look at a property.
Using remote tools, first viewings can be quickly and effortlessly undertaken from the comfort of home – so impractical or less favoured homes can be discarded fast and a shortlist of top properties can be made far more easily.
In the end, a house hunter may find that they need only visit their favourite property in person before making an offer.
This saves both the realtor and the client a huge amount of time.
Rendering a property in 3D can also help viewers to envision the layout of a home far more easily, as they can be "transported" there in a digital sense. This, and the power of virtual staging, can be an extremely handy marketing tool for real estate companies.
There is, of course, the risk that in rendering a property in virtual reality, certain "tweaks" may be made to cover up evidence of dampness, poor decor, structural issues and other problems.
This is why an in-person viewing still comes highly recommended before an offer is made.
According to a survey by law firm Perkins Coie LLP, the real estate sector is one of the top fields expected to achieve significant metaverse investment in the near future.
As Web 3.0 grows, it is highly likely that more and more real estate tools will be made available via the metaverse, improving smooth functionality and remote accessibility no end.