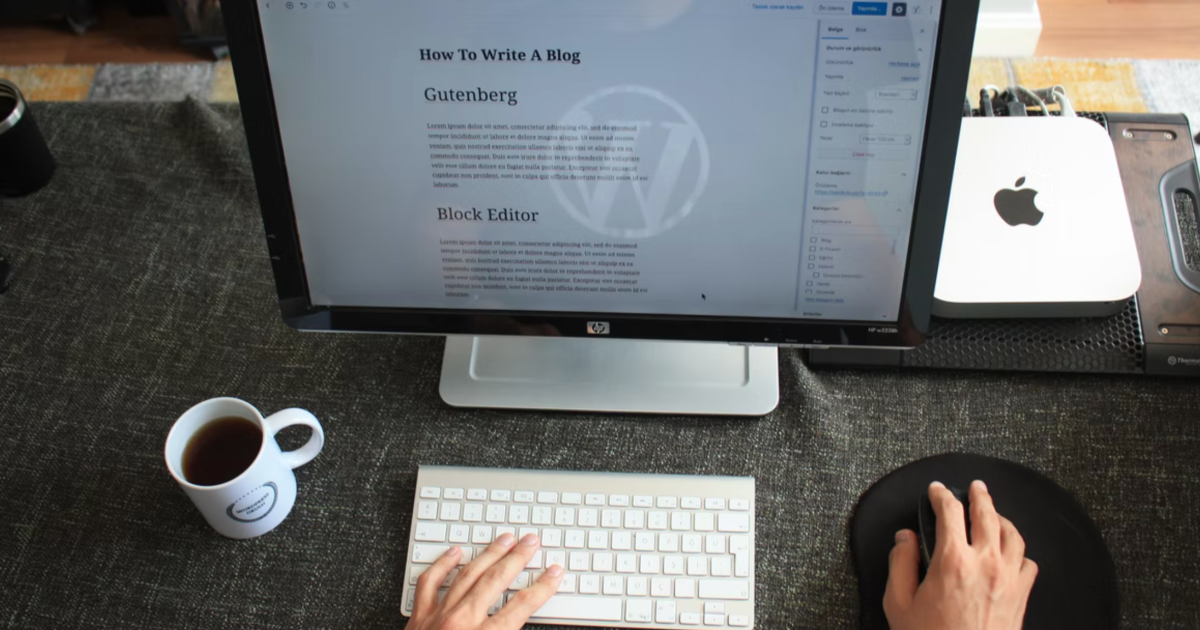 WordPress powers 76 million blogs with 17 new entries per second. Despite its versatility, the most popular website builder was made for blogging. WordPress requires no design or coding expertise. This is why having WordPress is a must in the 21st century. If you have a desire to learn how to manage a blog, this article is for you.
A Quick Overview on How to Manage a Blog Like a Pro
Adequate Planning
Having well-thought-out plans demonstrates a degree of seriousness, dedication, and strategy availability. You will see the results faster, your blog will grow regularly, and you will get that sense of accomplishment so important that blogging can provide so easily.
Keyword Research
Keywords are phrases or words that describe the subject matter of your work. These are simple words that appear across your page, including images. A look into keyword research tells you more about all you need to know. Bear in mind that keywords are essential, they should be changed regularly depending on the post requirement.
Blog Calendar
It isn't a good idea to simply write out your opinion and share it to attract and retain readers. Instead, creating a blog calendar is an essential part of effective blog administration. The calendar should include content topics that address your keyword research. In addition, you should focus on themes that have a lower level of competition in the search engines.
Organizing Your Content Ideas
This may be a challenge if you're experiencing writer's block. Looking around and checking out other people's searches could be helpful.
Content Creation
You can now begin writing your content. Make sure your article is both attractive and grammatically correct. You also must keep an eye on your posts to ensure that they appeal to the intended target audience.
You can collaborate with a writer if necessary. Nowadays, there are many sites in the vastness of the Internet where you can get essay writer service help or other types of writing. As a result, you'll have more time on your own while a professional writer produces engaging content for your blog.
Tailoring Your SEO to Your Post
As a result, your blog will get more visitors thanks to SEO. One of the most popular SEO plugins, Yoast, focuses on speed and effectiveness.
Picture Sourcing
Images are well-known for conveying concepts more concisely and clearly than simply using words. It is critical to pick pictures that are original and free of plagiarism.
Scheduling your Post
You can use this to determine if you want to upload your posts repeatedly or just once. Keeping track of your post dates and times is also critical.
Social Media Promotions
The traffic to your website can be controlled without having to do much. This is due to a social media platforms announcement, including Facebook and Instagram. Some of them are paid advertisements, despite how amazing they appear.
Featuring and link Building
You may get backlinks from external sources. As a result, you'll be able to expand your network and target audience.
What Exactly Is a WordPress Site?
Websites can be built and hosted using WordPress, a content management system (CMS). WordPress contains a plugin architecture and a template system. So, you may customize any website that fits your business, blog, portfolio, or online store. Users can make adjustments and modifications on the backend. It is the user interface that the reader sees. Below are just a few examples of sites you may create using WordPress:
WordPress Blog: Sharing ideas, opinions, tutorials, and reviews is the purpose of this type of website. Also included in a blog are videos and images. The value of blogging cannot be overstated in today's world. Since its inception, it's evolved from an after-hours pastime to a vital business tool and a global platform. This is a reason WordPress blog is becoming increasingly popular among bloggers.
Business website: Even if your business doesn't have a website, it still benefits from having an online presence. Customers can get in touch with you more quickly if your phone number and email address are prominently posted. Providing information about your organization and your services is an excellent way to attract new customers.
E-commerce: A medium via which goods and services can be exchanged. Plugins can be downloaded to help with online payments.
Portfolio: WordPress allows you to save and share your designs, articles, and artworks. Depending on your preferences, you can do so much more with this.
E-learning: WordPress LMS is a plugin that allows students to access, download, and take courses on a WordPress website.
How to manage a WordPress Website
Security Report
Check your WordPress site's security frequently. To keep your contents safe, you should perform this procedure regularly.
Store Backups
Your content (data) should be stored in a secure location. This can be done regularly as a form of disaster recovery. Websites can go down or be compromised at any time.
Comments Engagement
Active reader participation is key to keeping your comment sections alive. If you think you may have missed any spam, check.
Web Content
Empty widgets are a waste of space; fill them up instead. Follow the sacred rules above to learn how to manage a WordPress website.
How to post a blog on WordPress?
Get started: Log in to the WordPress account you've already created. When logged in to WordPress, type in your username and password to proceed.
Add a post: Select the new post tab and pick "add new" if you have a desire to create a fresh post.
Insert content: Attachments such as text, video, and image files should go in the large box below.
Cover image: This is your post's front face, as it appears at the top of the page. Your post's thumbnail will be based on this image.
Category and Tag: Choose a tag and then add a category. This can be found on the right side of the UI. When it comes to categorization, tags tend to be more particular than categories.
Publish: You can get a preview of your posts before they are published. This can be found in the sidebar. Finally, you can put it on hold or save it for later.
Final thoughts
Having a high-quality website is important. It's how you establish a relationship with your site's visitors and prospects, make a good first impression, and increase sales. The good news is that thanks to WordPress, setting up your website doesn't have to be complicated.
However, if you don't keep up with managing your blog, you run the risk of having a disorganized website where visitors don't want to spend time. You may quickly expand and succeed with your website by following these simple blog management suggestions.