The concept of creating a mobile app has the potential to scale over time because it entails various changes as it evolves. A mobile app development concept could become a remedy to some of the most pressing issues that your potential end-user is encountering.
MVP app creation requires caution because the early stages of planning require an app to decrease before it can grow large. And it's for this reason that your plan to create a killer app should start with a feature set. In this article, Dubai Mobile app Developer will present the 5 essential concepts for mobile app development.
1. App development requires an understanding of the feature set.
A feature set is a high-level summary of all the features you want to include in your programme. This contains all of the "must have" features and data that consumers require to solve their problems. A list of such features might help you compare user expectations to what the app has to offer.
2. Finding and targeting your app audience
You can't move further without first defining your intended audience as mobile apps.
This action also aids in mobile development and the development of new ideas. Search around among groups and segments who truly require a mobile app to solve their problems during the stage when you're building an app idea.
Actually ask how your thoughts for creating a mobile app may help them in their daily lives. If you can't answer this question, you'll most likely have to start over and figure out how and for whom your app concept will function.
An excellent strategy to launch a mobile application is to turn ideas into a product by removing every possible barriers. To make the validation process go faster, start by precisely defining your target audience and then building your own product around them.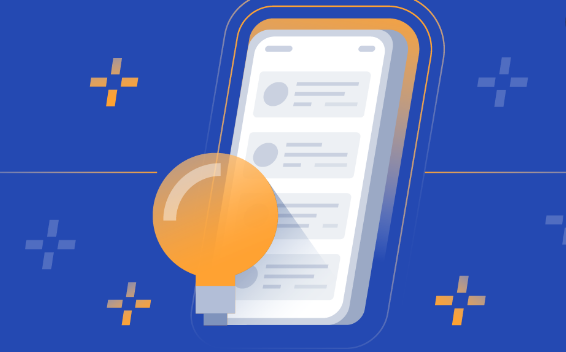 3. Picking up the right app platform
Regardless of the app development concept – iOS or Android app development – It's essential to understand the differences between Apple's App Store and Google's Play Store.
If you have a concept for an Android app, go ahead and develop it for Android only because it is easier to produce and distribute. This is due to Google Play having less limitations than Apple's software store. It's important to note that this is a personal choice and that going this path isn't necessarily the most cost-effective option. Everything needs to be handled, from the target market to device availability to simplicity of use and UX. You must return to the target audience that we established before.
When establishing the feature set for the platform, it's critical to consider the platform's target audience.
4. Determining high-target feature set
For the person in charge of overseeing the mobile app development process, receiving a feature request from numerous sources is rather common. It could originate from a group within the company, users, potential users, present customers, the sales staff, or even stakeholders.
Each proposal may not be useful or practicable at first, but examining it from a new angle may bring value.
Consider the risk connected with a specific feature and whether or not it is worthwhile to take it.
Another issue with mixing in the high-value recommendation is becoming overpowered by the surrounding noise. The app's fundamental aim and usefulness should never be compromised. Each item you add to a feature set should add to the overall app concept and help you reach your app's objectives.
5. Driving app marketing through launching features
Whenever it comes to mapping out the app feature set, sharing important app data is critical.
Only then will you be able to properly create a roadmap and move away from the app concept and into the development stage.
Begin by establishing what your customers want and need, and then examine what you can offer.
This allows you to better funnel your feature set so that the mobile app is tailored specifically for your target audience.
The process of developing a feature set does not begin at the finish, but rather from the beginning, with the polishing and completion of the features you have installed on the mobile app. Asking the users for usability testing is an excellent approach to design focused features based on data gathered from first-hand feedback.