81% of brands and 84% of publishers use affiliate marketing programs. And 20% of brand marketers consider affiliate marketing the most important customer acquisition channel.
You can see this is one of the hidden gems in online marketing.
To kick start affiliate marketing, many marketers would need to choose their own niche and see what programs they can tap into. Here below I list out a couple of interesting affiliate programs and clusters that you may not have thought of. Of course, not all affiliate programs are created equal. You need to choose your affiliate program based on your audience so as to make it effective.
Don't Forget Tax
After you have made any money online, don't forget that you need to pay tax. So there are also affiliate programs for tax services.
E-file.com has a team of tax professionals who can help you file your income taxes faster, easier and more accurately than with traditional paper forms. They offer a high commision at 40% per sale and a cookie duration of 120 days.
The recent surge in cryptocurrency investment has also boosted the need to file tax returns for crypto investors. CoinLedger is one of the leading crypto tax platforms that help investors to draw their transaction information from the crypto exchanges they use. You can get 25% recurring commission for every year crypto tax.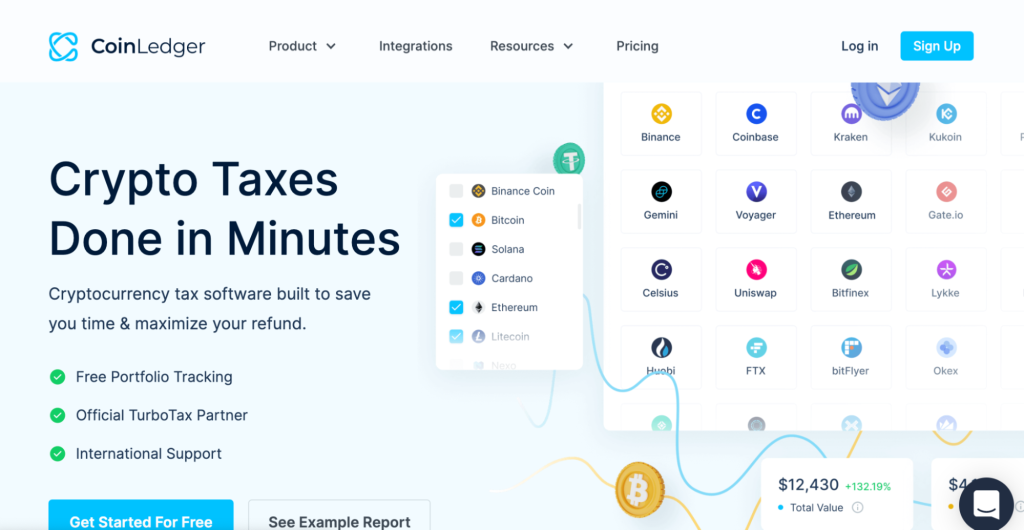 Source: coinledger.io
There are many new crypto tax players coming into this space. The rising demand in crypto investment and tax-reporting will make this space a good one to invest you time and money into.
Have A Drink
Coffee is one of the most widely consumed beverages in the world. Over 160 million 60 kilogram bags of coffee were consumed worldwide in a year. Many people only consider coffee or tea in a physical store, but in fact many people are making relevant online purchases already. Of course even more people are buying bottled beer and wine over online stores. If you are into the niche of "drinking something", you should consider how to promote some of these brands.
Coffee.org has everything a coffee-lover needs. Your readers can enjoy a cup of coffee before they start to work from home. They offer a 90-day cookie with 8% commission per sale.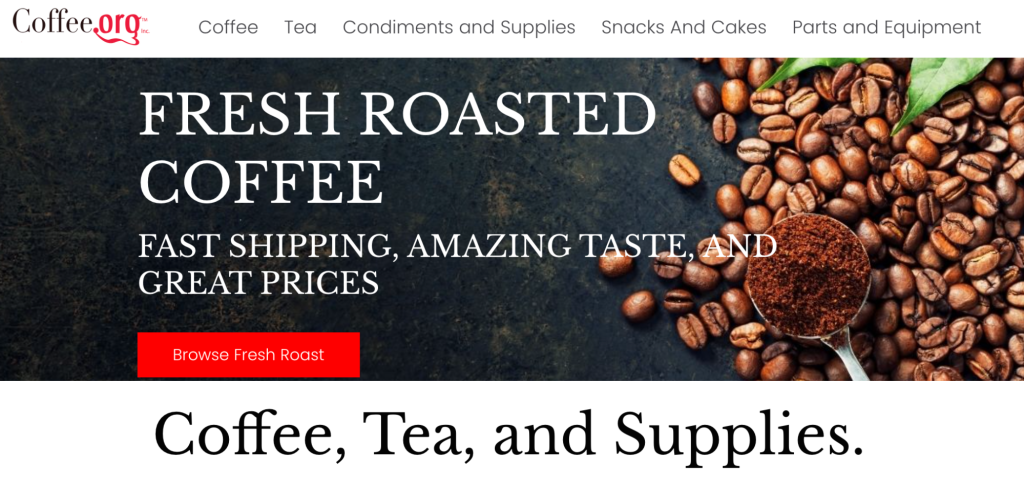 Source: coffee.org
Other than coffee, people consume alcohol when they are particularly happy or sad. AlcoholDelivery has partners around the US to provide a variety of beer, wine and liquor. Customers can easily get started by entering their zip code. They can make 1-hour delivery in many key areas around the US.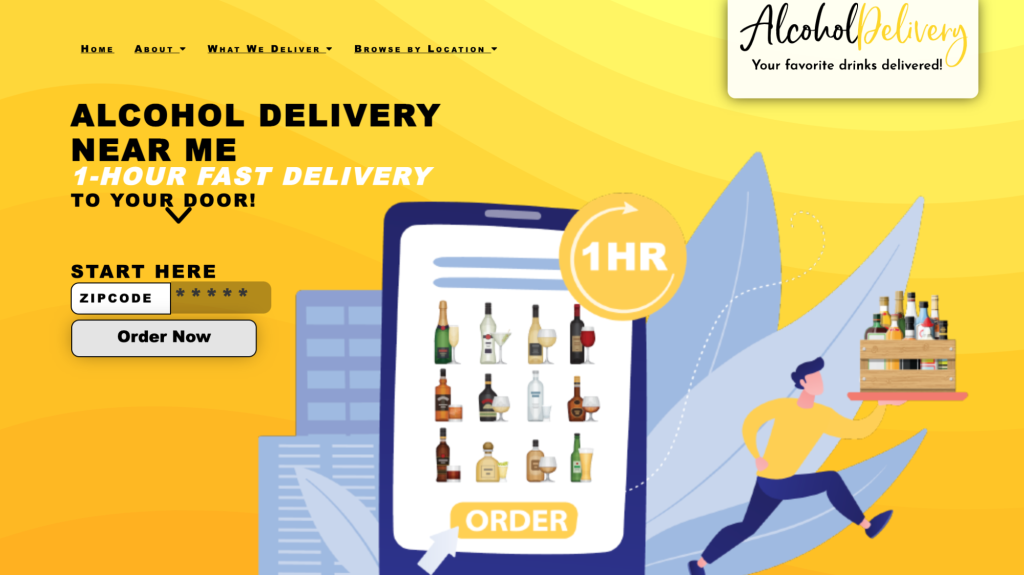 Source: alcoholdelivery.com
If you are focusing outside the US, Beelivery is one of the options. They deliver wine, beer, spirits and alcohol around the clock for the entire UK.
There are many more wine affiliate programs. You can go check them out and see how to promote them naturally within your blog or site. Suggesting your readers go get a beer or wine is always possible.
Sell Something For Your Readers' Pets
90.5 million families own a pet in the US. So the probability that your readers have a pet is very high. Instead of routing them to Amazon, there are many other options that will give you a higher commission with a longer cookie duration.
You can find everything you need for your cats and dogs on Chewy. With more than 1000 brands, you can enjoy $15 per sale with a 15-day cookie duration.
Instead of physical products, OnePet also creates services for pet parents. They offer a revenue share scheme for affiliates for 30 days of cookie duration. This is much more attractive than selling just pet food.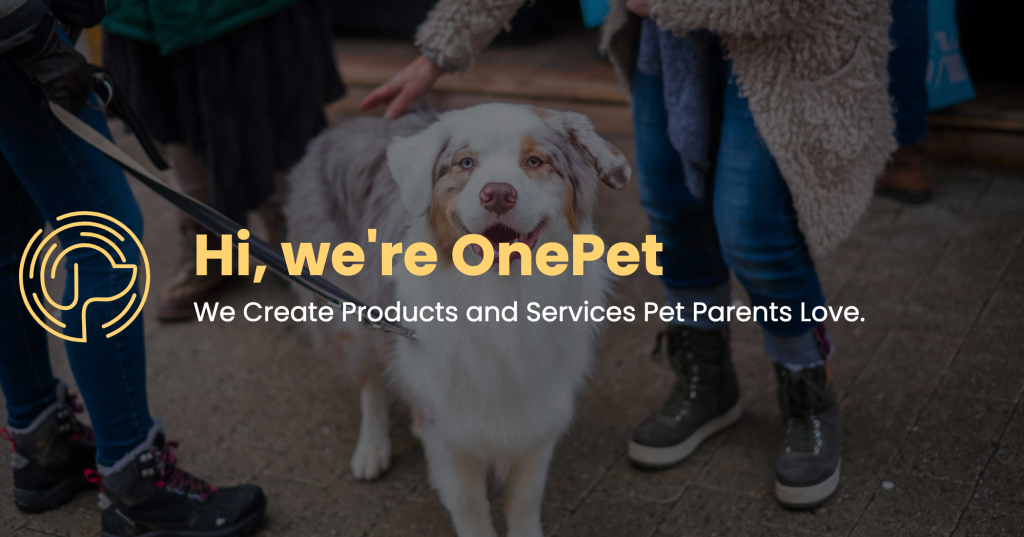 Source: https://one.pet/
Even just dog-related affiliate programs would make you feel excited about this niche for sure. Not to mention that there is a worldwide affiliate opportunity for all kinds of pets.
Get Some Sleep
Many people drink but all people sleep! There is a fair demand from people who really want quality sleep. From mattress to meditation, surprisingly there is a good range of affiliate programs for you to choose from.
Mattress Firm is one of the largest nationwide specialty mattress retailers. They offer all kinds of mattress products and bed frames, pillows, beddings… Their affiliate program offers 4% commission from their sales.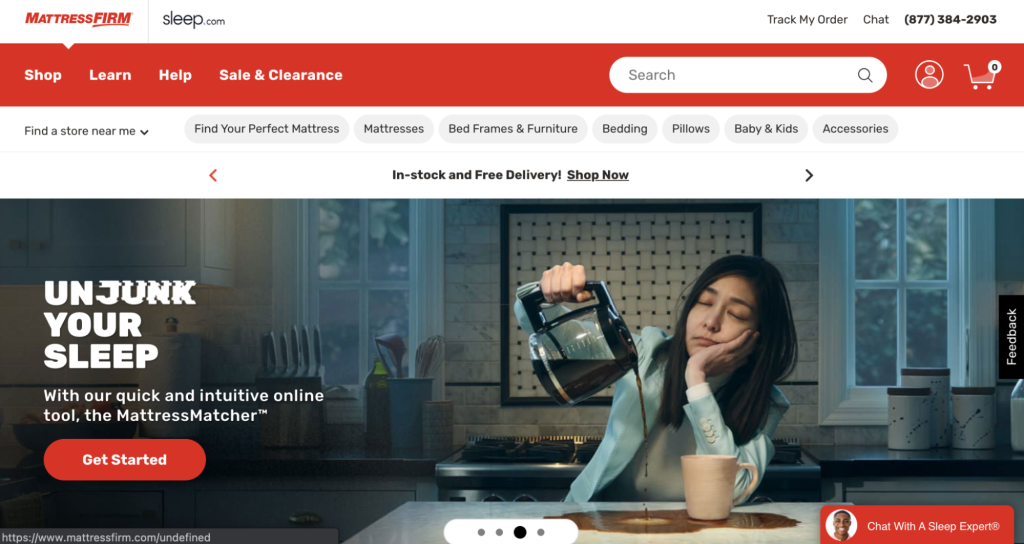 Source: mattressfirm.com
Instead of a mattress, some people try to practice meditation for a good rest. MindPlace is one of those that offer an affiliate program. They have been selling light and sound meditation devices since 1988. You can give it a try and see if you readers like it.
Many more sleep affiliate programs are available. Frankly, more people are in need for a good relaxation amid our busy daily schedules.
Charity
This is most unexpected in the affiliate marketing world. Yes, you can earn commission if your readers end up making a donation. If you have a passionate and loving audience, try this out and see how much you can make.
Fundraising is a platform for online fundraising. Non-profit organizations like schools and churches can raise money through online purchases. The commission varies depending on the programs though.
Donorbox is another donation platform. It enables website owners to raise money. It can be used by politicians, churches and non-profits. It offers a commission at 15% with a cookie duration of 45 days.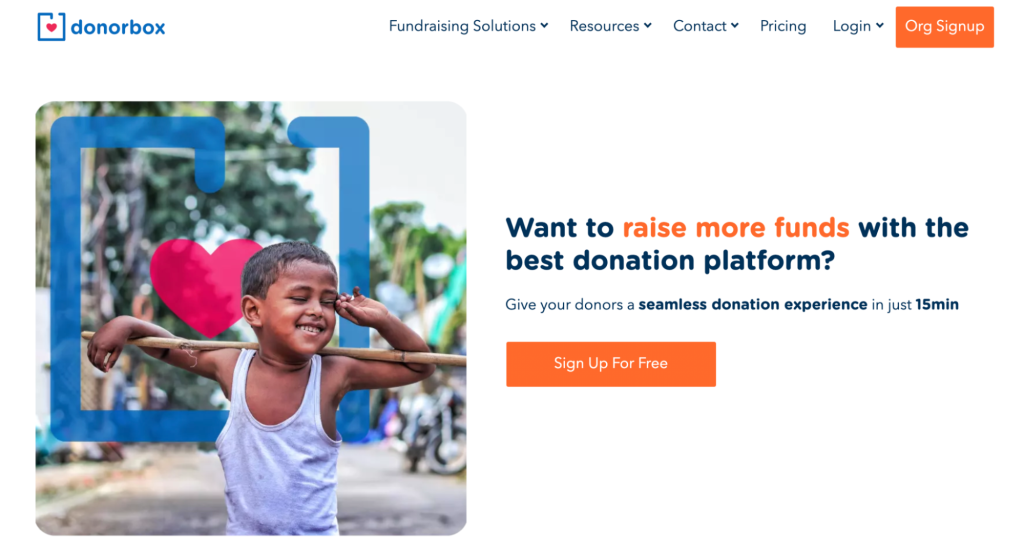 Source: donorbox.org
There are also many more charity-related affiliate programs. You can see which one is the most natural for your audience.
What Is Affiliate Marketing?
​​Affiliate marketing is a highly effective method to generate sales and make money online. The move toward this marketing tactic has paid off for both corporations and affiliate marketers. The number of people buying online has grown exponentially in the past decade, making it easier than ever to start an affiliate marketing business. And because there are no physical products involved, there are no inventory or shipping concerns.
An affiliate marketing business can be run from anywhere with an internet connection. All you need is a computer and an internet connection. You can do this from home, or even on the go with a laptop or mobile device. This makes it a great option for those who don't want to be tied down to one location. Affiliate marketing is a great way to make money online without having to invest any money upfront. But of course, you need to spend time to understand thoroughly how it works before you can make good money from affiliate marketing as a beginner.
Author Bio
Alan S Lui is a marketing and CRM expert. He was previously Chief Marketing Officer of Fusion Bank, a digital bank Alan launched in Hong Kong. Before that he was Chief Operating Officer of Asia Miles, Asia's leading loyalty program with 12 million members. You can find more of his insights on alanslui.com and connect with him on LinkedIn.
He is currently Director Strategy and Transformation, i-CABLE Communications Group, listed in Hong Kong.