When thinking about website optimization, consider your company's goals and target audiences. This way, you'll know what to concentrate on. If your target clients are in another location and you can provide services or ship items outside of your local region, concentrating on global SEO is the way to go. If, on the other hand, your business is restricted to the local region and you want to attract the people of your city, local SEO should be your top most priority.
What is Global SEO?
You could be wondering, "What is Global SEO?" right away. As the title suggests, this type of search engine optimization works on a worldwide scale. If your company competes, sells, or transports items abroad, or if you want to reach a global audience, you should seriously consider a global SEO strategy. This strategy concentrates all of its efforts on broad, worldwide keywords and phrases
To begin with, when you broaden your horizons worldwide and begin to compete in the global market, you are putting your company in the ring with exponentially more rivals than it was previously used to in a local market. As a result, in order to remain relevant in Google's results, your company must now learn to navigate the unknown seas of worldwide SEO. With more rivals, it is increasingly difficult for each company to perfect their global SEO strategy since failing to do so risks the company not being visible and, as a consequence, severely hurting brand recognition in the worldwide market. Furthermore, it is critical that your business strategies, research, and analysis be customized to the target country.
One of the most tough issues for organizations when adopting global SEO is that not all nations utilize Google as their primary search engine. As a result, your website must be optimized particularly for the countries you are targeting. China, for example, has Baidu, while Russia has Yandex and South Korea has Naver. These are just a few of the difficulties you will face if you decide to enter the global business industry.
Global SEO strategies
An SEO strategy is simply the process of improving a website's ranking on search engines via the development of a comprehensive plan. This is advantageous for any website since it increases organic traffic while also establishing a level of quality traffic control.
The strategy is separated into five steps:
Calculate your potential in each of your target nations.
Begin by determining your international SEO potential by learning how your website ranks in your target countries (for example, France).
Examine the organic search report, which displays the number of terms for which you rank in the top 100 organic search results, as well as projections of monthly traffic to your domain. You may discover that your domain is not ranking for any keywords in your target countries. In this scenario, you can continue with the analysis by typing in the domain of your local competitor:
Examine the competitive environment.
Regardless of the size of your website's worldwide potential, you must understand who your competitors are in the new digital market. You've probably already met your most challenging rivals in that location. This does not necessarily indicate that they are as effective in terms of digital presence.
Once you've determined which of your rivals to follow in terms of digital achievements, check into the appropriate keywords to take from them.
Conduct a global keyword research.
You've discovered your main rivals; now it's time to find out the keywords they're indexed for in your target countries and choose the finest ones to apply for SEO.
You need to start digging now that you know that directly translating your writings is not a good practice and that foreign keyword research is critical to truly catching chances in the worldwide market.
Each country and language has unique search trends and search phrases.
A good multilingual SEO strategy would thus need extensive study into the target audiences' behavior and linguistic style. Language, culture, and the search engine will all have an influence on user intent and search habits in this case.
Localize your public reputation
You've gathered useful keywords, and it's now time to begin writing content in the local language. However, just translating the original sentences and filling them with keywords would not be enough. What works in Norway may be utterly inapplicable in Ukraine. On the other hand, certain sorts of information, such as technical details, need you to be specific and detailed.
Make a decision on the most important technical factors.
Last but not least, you must manage the technical aspects of your foreign SEO campaign. Let's look at most important factors for technical SEO:
Selecting the best structure for your website
Choosing the server's location
Assuring proper hreflang implementation
International SEO is the process of optimizing your website(s) to attract organic traffic from:
various locations (referred to as multiregional SEO)
various languages (called multilingual SEO)
Multilingual SEO is when you appeal to consumers in Canada by having an English and a French website.
Multiregional SEO is when you cater to consumers in the United States, Canada, the United Kingdom, and Australia in English.
Multilingual and multiregional SEO can be combined. For example, you may cater to English and French speakers in Canada, French speakers in France, and French speakers in Belgium's Flanders area.
What is Local SEO?
Local SEO (Search Engine Optimization) is the practice of increasing search engine visibility for local businesses, particularly those with physical presence. Businesses may enhance organic traffic from searches done by consumers in neighboring locations by adhering to local SEO best practices.
To offer the most relevant local results to the user, search engines depend on signals such as local content, social profile pages, links, and citations to gather information for local search.
Businesses may utilize local SEO to put their products and services in front of local prospects and consumers who are looking for them.
Local SEO strategies
As a company owner, you can increase organic traffic to your website when people in your neighborhood conduct online searches.
Following these local SEO strategies below:
Make sure your website has content about local events and news.
Make sure your website is voice search optimized.
Make certain that you have high-quality backlinks.
Remember to collect and share reviews from happy clients.
Create a Google My Business account first.
Take use of web directories for the benefit of your company.
Make the most of local keywords.
Check that your website is mobile-friendly.
Local SEO allows you to compete against larger firms with larger digital marketing expenditures by providing you with much more conversions, website traffic, and leads from your local client base.
International SEO vs Local SEO :What is the right option?
Local SEO is critical to the success of small companies since it focuses more on ranking highly on SERPs within specified regions.
Every small business should consider employing local SEO because their consumer base is confined to a more localized level, and it might really benefit them. Existing and potential consumers, as well as local leads, should be your primary emphasis as you sell your services, brand, and goods, and local SEO is the perfect way to reach them on their level.
If you offer a local service or store, focusing on local SEO is critical if you want to develop your business and attract new clients.
Local SEO, as opposed to regular SEO (global SEO), which focuses on reaching people globally or throughout a country, focuses on reaching individuals in a single city or town. You may also be attempting to contact folks in the outlying areas of a city
Final thoughts
Large multinational firms spend millions of dollars on SEO to gain brand awareness and market share. At the same time, even if the size is considerably smaller and regionally constrained, local firms have a significant need to improve search engine visibility, raise brand recognition, and build new client relationships.
It's critical to have a qualified teammate on your side to assist guarantee that you're capitalizing on every opportunity and investing your marketing expenditures properly.
Author Bio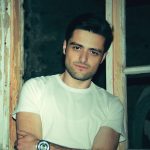 Arman Tovmasyan is a SEO expert and digital marketing guru. He writes articles about how traditional and digital marketing tactics may be implemented in combination to help businesses reach a larger audience and increase conversions.He has a Université Jean Moulin (Lyon III) Licentiate degree in Management.