The field of marketing can easily be separated into the age before digital marketing and the age after digital marketing. This type of marketing managed to turn the world of business upside down with its innovative measures and all the opportunities to connect with customers. Thanks to digital marketing, it's possible for businesses to boost their revenue and the ability to expand. Here are just some of the benefits of using digital marketing:
Easy access to important data
Probably the biggest impact of digital marketing comes from the fact that it allows businesses to see the results of their marketing strategies almost immediately. When running an ad campaign, it's possible to see a real-time increase in sales. Digital marketing also gives you the tools to see which channels and ads bring the most customers so you can create a more accurate ad placement and budgeting strategy. When you have the parameters you want to track, as well as the goals you want to achieve, producing and placing ads will be much easier.
Better connection with customers
Digital marketing using websites and apps gives you access to a global audience. No matter their physical location, you can connect with users over the Internet by investing very little money. While traditional marketing depends on location, digital strategies are not restricted in that sense. According to research, around 60% of Instagram users say that they have been able to discover new products on social media. This goes to show that users don't use digital marketing to strictly connect to familiar brands, but also to discover new brands such as yours.
Better customer service
Traditional marketing relies too much on chance. For instance, you can rent a billboard and hope your target audience will notice it, or pay for a radio commercial, hoping someone interested will hear it. This type of 'spray and pray' strategy gives you no guarantee on how many people will be reached with your ads and who those people are. With digital marketing, you get detailed information on your campaign so you can improve your marketing and customer service.
Better engagement
Through digital marketing, brands can build a direct interaction with their customers. Traditional marketing only supports communication in one direction (brand to customer) but relying on social media allows for true dialogue with the audience and better customer engagement. To keep the communication alive, it's crucial to answer comments, interact with followers and build a trusting relationship based on transparency.
Edge over the competition
When operating in a saturated market, the key element is to stand out from the competition and offer the audience something new. Using your digital marketing strategies, it's possible to make your brand different and memorable. For instance, you can hire a 3d rendering company to present a property or an item and make your vision come alive. Potential customers that arrive at your website and see your 3d animation will definitely remember your unique offer. Through different types of digital marketing, you can also target your intended audience and provide them with personalized messages that show better dedication and loyalty. Plus, you can monitor your competition and see what strategies work for them and which one you should avoid, which is another way to get an edge over your competition. Any digital marketing measure you take can boost your brand presence and allow you to stay afloat even in the most competitive markets.
Increase in sales
Digital marketing, especially through social media, allows you to sell anything. With a good marketing strategy, your brand can enjoy better business through social sales tools. When it comes to e-commerce and product search, digitals marketing and social media networks will be more and more important for business.
Saving money
It's possible to reach a global audience with traditional marketing methods, but these efforts require huge investments. On the other hand, with digital marketing and many social media platforms, you can create a marketing plan for free or for very little money (definitely less than what any traditional marketing method demands). No matter how creative and complicated your digital marketing campaign is, it will still cost you less to reach your target audience. Saving money on marketing allows you to focus your budget on product quality and supporting your staff.
As more brands go digital, digital marketing will continue to take a more and more important role in brand development and growth. Now that you understand the importance of investing time and effort into digital marketing, you will know just what to do in order to apply digital marketing strategies and get them to work in your favor.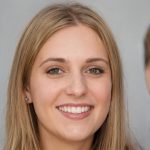 Eve Anderson is a marketing specialist turned blogger. Interested in sports and exciting travel destinations. Love to share content that can inform people.