Digital marketing is steadily becoming the forefront in promoting the products and services of businesses in today's modern world.
However, keeping up has become challenging for companies these past few years. They need to diversify themselves and avoid being unrefined and generic. They also need to build efficient lead funnels and identify and analyse their customers more effectively.
What is Customer Relationship Management?
Customer relationship management (CRM) is a technology for managing all your business interactions and relationships with potential and existing customers. Its main goal is to improve business relationships, ultimately growing your company.
The best CRM software ensures that every step of your interaction with consumers goes efficiently and smoothly to increase profits. It gathers customer data from several channels and stores overall personal information, purchase history, and purchasing behaviour patterns.
CRM remains invaluable today as it boosts customer satisfaction and helps close more sales.
Read on to learn more about why CRM is important for your digital marketing strategy.
1 Ensures Effective Marketing Strategies
Every marketer aims to create effective marketing campaigns to improve the overall business standing. Hence, an effective marketing strategy starts with a better understanding of who you're marketing your products and services to.
This is where CRM excels most. Its main goal is to help businesses get to know their customers and create more meaningful relationships with them.
Here are ways CRM helps improve your digital marketing strategy:
Segments Audience and Customization
CRM can help categorise your audience into specific segments, allowing you to prepare a personalised digital marketing strategy that targets the right audience with the correct marketing materials.
For instance, with the data stored in your CRM, you can prepare personalised emails to be sent automatically on their birthdays.
With personalised content from CRM data, customers are more likely to be engaged with your business. It's known that people react far better to individualised content that's closer to their interests and preferences, thus leading to more sales eventually.
CRM also gives you better insights into customers' minds and behaviours. Whether you opt for the analytical type that can inform you of consumer trends or a collaborative one that helps streamline customer input, CRM allows you to delve deeper into your customers' psyche. With better insights into your customers, you can take the necessary steps to ensure an effective marketing strategy.
2 Cost-Effectiveness
Digital marketing campaigns are costly. Thus, a primary concern with any campaign is the optimal return on investment (ROI). Therefore, an effectively run marketing campaign will aim to deliver a high ROI.
A reliable CRM can help ensure cost-effectiveness in several ways.
A digital marketing campaign tailored to your audience will be far more fruitful than the generic ones. With CRM, you can effectively analyse potential leads and adjust your campaign accordingly. Likewise, as mentioned, CRM in segmenting and personalising your campaign more effectively. This allows you to target users with relevant content, thereby increasing engagement and ensuring the success of your campaign.
Another way CRM software can be cost-effective for your digital marketing strategy is because it can reduce your marketing expenses. It helps automate most of the tasks that your team has to work on. A reliable CRM solution can automatically manage and analyse customer data, allowing your team to focus on more pressing marketing tasks. This ensures that your marketing team is working to its full potential.
Moreover, the reduction of manual entries with CRM will work to the advantage of all teams, so they can spend more time on marketing efforts. Stored data will provide better insights for tweaking your marketing campaign to guarantee a successful outcome.
3 Boosts Team Efficiency and Consistent Collaboration
As a core function of CRM solutions, automation can relieve your teams of unnecessary workload.
Digital marketing campaigns require creative output, careful planning, and consistent monitoring. Yet it also consists of manual, repetitive tasks that can weigh down your marketing teams.
A reliable CRM solution can help boost your team's efficiency by handling some of the repetitive and non-essential tasks without human oversight.
Furthermore, a good CRM also helps your team avoid human errors. Where erroneous or multiple input requests can discourage or scare away a lead, CRM can automate some of your marketing activities, such as emails, to help reduce customer dissatisfaction.
In addition to easing some burden from your team, CRM also helps in boosting collaboration between departments. Internal consistency between different teams is critical for a successful digital marketing campaign.
With a reliable CRM, you can ensure that your marketing, sales, and customer service teams remain coordinated when reaching out to customers and leads and preventing common errors that result from poor communication.
4 Enhances Customer Loyalty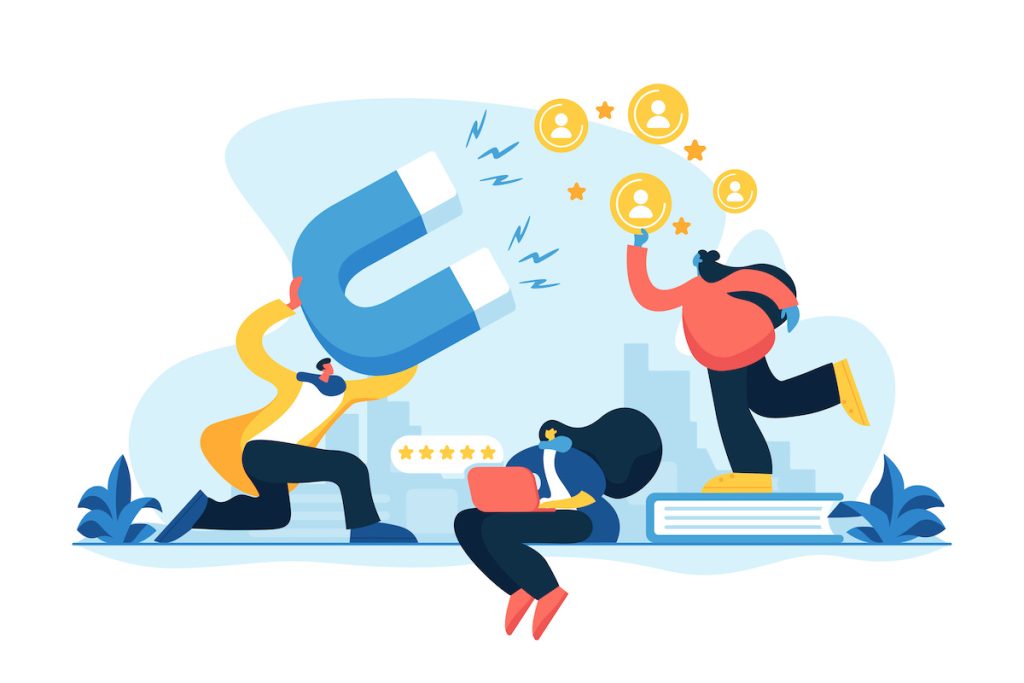 A lead-turned-customer is not where your digital marketing campaign should end. The goal is to build long-lasting relationships with customers to keep them supporting your business.
So, one aspect of your digital marketing efforts is to provide the best customer service. Digitized customer service is another important reason why a CRM solution is critical to your digital marketing campaign.
With efficient service, you can retain customers and enhance loyalty while building better relationships with them in the years to come. CRM offers a wealth of data on each customer, from past information and purchase history to their general preferences.
With these data at the hands of your customer service agents, you can ensure a fast resolution of any potential issue. This allows customers a better look at the service your business offers. Hence, even if a matter remains unresolved, the best CRM software can alert and transfer a customer to another agent who can address it more effectively.
Takeaway
If you are a business owner hoping to strengthen your digital marketing efforts and create more effective campaigns, consider investing in a centralised system that could serve as a strong foundation in improving your strategies.
A reliable CRM software can increase customer satisfaction and engagement for your business. It can also streamline the marketing process and optimise its results, ultimately helping your business grow and expand in the long term.