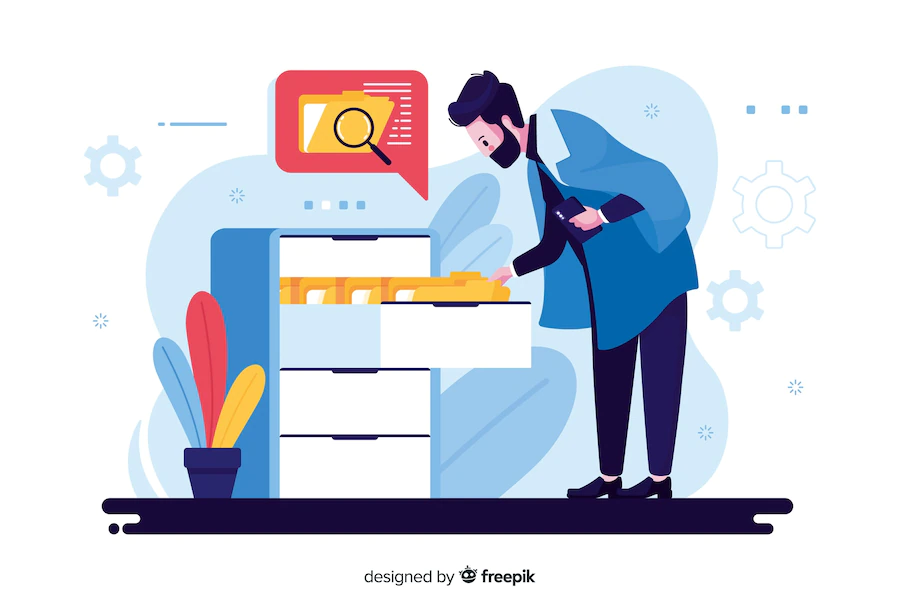 Email plays a vital role in business communication. It's considered an informal mode of communication and due to its low cost, it is a great tool to increase productivity.
Email records contain crucial information that must be maintained for legal and compliance purposes, and email archiving is the simplest approach to guarantee those compliance responsibilities are satisfied. There are several alternatives for archiving emails, with cloud email archiving being one of the most common.
A growing number of enterprises are understanding the advantages of cloud email archiving versus on-premises email archiving systems. In this article, we will look at some of the primary advantages of cloud email archiving versus on-premises email archiving.
5 benefits of cloud email archiving
The cloud can be more cost-effective
The cost will be a major concern for many enterprises. Organizations can save significant startup expenditures by using cloud email archiving because appliances and other infrastructure are not required.
Email archiving equipment is expensive. By archiving emails in the cloud, IT departments may save a lot of time.
There are no maintenance expenditures, no hardware upgrades, no patching, and no extra storage devices are required. Cloud archiving solutions can be the most cost-effective and practical option, especially for SMBs and small businesses that do not currently have the IT equipment and people to manage an on-premises email archive.
Cloud archives provide greater flexibility
Because of the cloud's scalability, storage capacity may be quickly altered to fit the demands of the organization. As capacity grows, more storage space becomes accessible immediately, and as mailbox numbers decrease, expenses may be decreased.
The cloud provides more flexibility and scalability, allowing organizations to grow or shrink their storage capacity as needed. Cloud email archiving allows organizations to scale their capacity up or down, depending on current needs, without requiring extra storage capacity.
Cloud archives offer improved security
While there have been horror stories regarding exposed data in the cloud, email archiving in the cloud can be a more secure alternative than on-premises options.
Cloud archiving vendors guarantee that archives are securely maintained in data centers and that email data is encrypted at rest and in transit to and from the email archive. Data is also backed up on an automated basis.
Cloud email archiving makes email data more accessible
The speed with which data may be located and recovered is one of the most significant benefits of cloud-based email archiving. Cloud-based email archiving services typically feature more advanced and quicker search capabilities, which allow for faster and more efficient search and retrieval than on-premises systems.
Because many organizations utilize cloud email services, it makes sense to have the email archive in the cloud as well, as transfers from cloud service to cloud service are faster than transfers from cloud email to an on-premises archive.
Cloud archives are easily set up and require less maintenance
Implementation of cloud archiving solutions is quick and simple, requiring little ability to get started, and the service provider handles practically everything. Software is automatically updated and fixes are applied, security is regularly updated, backups are automated, and no hardware is required to be maintained or secured. Cloud email archiving services are a set-and-forget option that may significantly relieve the IT department's workload.
Choose the right solution for your organization
Because of the advantages over on-premises archiving, cloud email archiving is an increasingly popular solution, but it is critical to thoroughly assess all available options before deciding on the best option for your firm.
As a general rule, the cloud is a far superior choice for small to medium-sized businesses. On-premises archiving may be more cost-effective for larger businesses.
The financial benefits of cloud archiving are appealing, but caution must be exercised when selecting a cloud-based solution because they are not all created equal.
For example, if your organization has a high turnover rate, when people depart, their archived email must still be kept. Many cloud-based archives charge for mailboxes even when they are not in use. It's possible that you'll end up paying for a large number of mailboxes that aren't being utilized over time. If you have to pay for such mailboxes indefinitely, the fees might quickly add up. To prevent these excessive expenditures, look for a system that charges only for active mailboxes.
Conclusion
Cloud email archiving offers several benefits over on-premises email archiving. Cloud archiving solutions are generally more cost-effective, more secure, flexible, and scalable than on-premises email archiving solutions. Cloud email archiving services make archived emails more accessible, and the implementation of cloud email archiving is quick and simple.
But because not all cloud-based email archives are the same, businesses should be cautious when selecting a cloud-based email archiving service provider. It is important to carefully evaluate the cloud email archiving vendors and the pricing options when selecting a solution to ensure that these advantages are realized.