The internet has become omnipresent in our day-to-day life. People depend on it for their jobs, education, paying bills, staying in touch with family, entertainment, self-esteem, and a lot more. Personal data has become the most valuable commodity in the world, but the days when valuables like gold, cash, and jewels could be kept safely locked behind a big door are gone.
Cybersecurity protects companies and individuals from malicious attacks and hackers. Cybersecurity experts are now the guardians of what people consider important. There are many reasons why a career in cyber security makes sense, here are a few of them.
Excellent pay
Can work in diverse industries
High demand
Low barrier of entry
Transferable skills
Many job roles
It's always challenging
You can get government support
Work from home opportunities
Future-proof
It's meaningful
It can be flexible
It can be fun
All these reasons make cyber security an excellent career, but how does one get a job in the industry? A career advice expert will often tell clients to use a professional resume writing service to get more interviews. This is true for cybersecurity as well. Getting help to craft a winning resume is one of the best ways to get more interviews.
Excellent Pay
The average salary of a cybersecurity expert is around $90,000 a year. Even at entry-level positions, cybersecurity careers are lucrative and pay much more than most other entry-level jobs. Specializing in a particular field of cybersecurity can lead to earnings in excess of $150,000 a year.
Diversity
Cyber security is important in every type of field imaginable. The military, government bodies, multinational corporations, NGOs, marketing companies, and financial institutions all require cybersecurity professionals. No other career offers the flexibility to work in so many different sectors.
High Demand
There are an estimated 3.5 million cyber security positions that are unfilled right now. The expected growth in the cyber security job market is estimated to be 17% till 2024 and the demand for cybersecurity professionals will only increase In the future. Employers are desperate to find individuals interested in cyber security, and many are willing to train them.
Low Barrier of Entry
Getting started in cyber security doesn't necessarily require a higher degree. A high school diploma and experience in programming are often enough to get started. Many companies offer training opportunities and hiring managers are always looking out for potential recruits. Many people can start their career growth in cybersecurity if they just apply for positions.
Transferable Skills
The skills learned in cybersecurity prepare a person for many other types of jobs as well. They can easily transition to work in other IT fields, but their experience in various industries makes them ideal consultants as well. Skills like problem-solving, logical thinking, and crisis management also make them desirable to recruiting firms.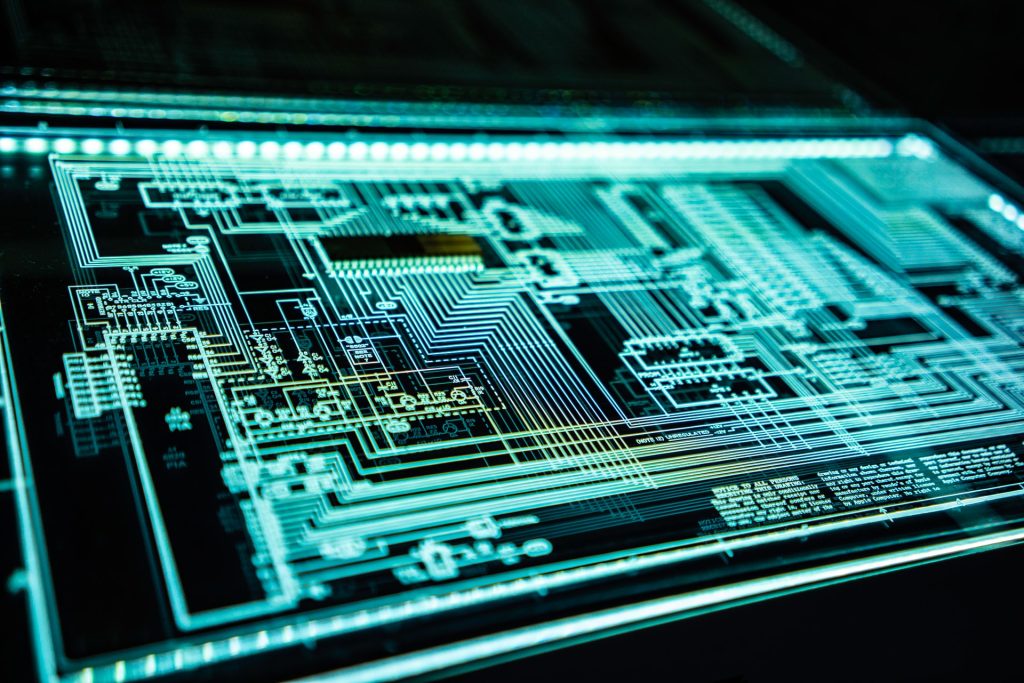 Many Job Roles
Cybersecurity is such a vast field, there is no one set of job responsibilities or duties. There are more technical specializations like malware analysis, data loss prevention, and network management as well as less technical areas like threat assessment, forensics, and vulnerability management.
It's Always Challenging
Cyber security threats are constantly evolving as hackers try to beat systems and security protocols. This means that the field is always changing and cybersecurity experts face interesting challenges on a weekly basis. They also have the opportunity to work with cutting-edge technology like drones, artificial intelligence, data mining, etc.
Government Support
Countries and governments are realizing the importance of cybersecurity and are offering scholarships as well as free programs to train young people. This means that young people can gain access to a university degree and a high-paying career with little initial monetary investment.
You Could Be a Digital Nomad
Cybersecurity professionals do not need to go to an office. As long as they have secure access, they can work from anywhere. Combined with a high salary, this allows them to enjoy a luxurious lifestyle anywhere in the world. For many young job seekers or people looking to make a career change, cyber security and the lifestyle It can give them is the dream.
Future-Proof
The rise of remote work because of the pandemic has led to increased importance in cybersecurity which is a trend that will only continue with time. The increasing rates of internet penetration and dependence in developing countries also mean that cyber security jobs around the world will continue to grow for at least the next few decades.
It Is Meaningful
Cybersecurity experts are protecting people's fundamental right to privacy. They are also the ones keeping criminals at bay. A career in cyber security is like being a modern-day sheriff, protecting those who cannot protect themselves. Along with all the other benefits, this means that the job is important and people can gain a sense of pride by doing it.
Flexibility
There are many freelance positions available to those who prefer to work on their own schedule and there are full-time positions that require constant attention for those who enjoy being challenged. This makes cybersecurity a career that is an excellent choice for anyone regardless of age, marital status, interests, etc.
It Can Be Fun
The old stereotype of a lonely computer geek is outdated. IT companies are one of the most interesting work environments to be in and for the right type of person, the challenge of working with computers and collaborating with people is a perfect combination.
There are many compelling reasons why a career in cybersecurity is a fantastic choice for anyone. One of the best ways to get more interviews for jobs in this field is to use online resume writing services to craft a winning resume. Making the decision to get professional help will boost anyone's chances of landing one of the few jobs where people can earn a good salary, be challenged, have diverse options, get into easily, work on their own schedule, do something meaningful, and have fun.

Provided by ResumeService24